I feel my eyelids begin to fall again as I struggle helplessly to keep them open. We are 2 hours into a 4-hour meeting. My pocketful of mints I brought has long disappeared, as well as the contents of my 40 oz water bottle. I glance down at my arm, now bright red and adorned with fingernail marks. Although effective short term, pinching was not an ideal solution for staying awake. I decide to try something new. I raise my legs under the table and think "how smart am I" to find an impromptu way to exercise and stay awake at the same time. As my feet fully extended in my enthusiasm, the toe of my shoes strike something hard. My boss sitting across from me grimaces in pain and reacts in his seat. I immediately shift my gaze to the left and become interested in what is happening on the wall behind him.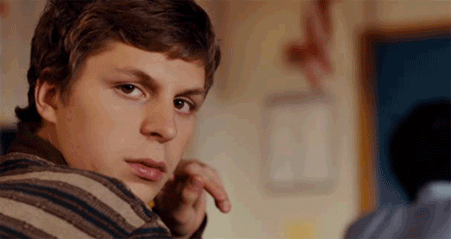 Fortunately, the fear that comes from kicking my boss and worrying about my job security give me the adrenaline I need to stay awake for the rest of the meeting.
This is a (rare) example and small insight into what I do at my job.
I am an administrative resident part of a healthcare system in North Texas. When I tell people of my role as a resident at a hospital, they falsely conclude I care for patients in a setting similar to Grey's Anatomy. When I correct them, they usually respond like the cop who had seen my badge, wrinkled his nose, and then proceeded to write a ticket for my traffic violation, rather than the warning I was expecting. Uninteresting. To be fair, hospital administrators ARE found on Grey's Anatomy – usually as the bland, unattractive, background cardboard characters seated around a board table. Representation.
I have many friends who have done, or are doing their own administrative residencies. We frequently compare experiences and have healthcare discussions that would make us the social pariahs at any normal party. I therefore wanted to educate the public about what occurs during a day in the life of an administrative resident (at least my own) and dispel the perception that hospital administrators are just a bunch of boring suits. . . . although we do wear suits.
5:15 AM – Wake up and eat Oatmeal pancakes made with almond milk. Real milk gives me indigestion.
6:47 AM – Arrive at the gym at the hospital. Was supposed to arrive at 6:15, but went back to sleep after eating pancakes.
7:56 AM – Walk into the boardroom for a meeting. I'm sweating profusely because today was cardio day and it always takes me half an hour to cool down after showering but since I slept in, I'm now low-key fanning myself under the desk with a manila folder to no avail. This meeting has to do with the hospital's kidney transplant program. I am helping to create a business case that shows where we are and where we want to take it. I work with the director of the transplant program to put it together before we present it to the corporate leaders next week.
9:20 AM – I have the opportunity to meet weekly with the President of the hospital, who acts as my preceptor. During this visit, we walk throughout the hospital visiting different departments and eating popcorn bought from the volunteer stand. It's a nice moment.
10:03 AM – Rotations through all the departments in the hospital are part of the residency. In some areas, it gives me the excuse to get out of dress shoes and into tennis shoes. Today I'm spending time in the operating room, specifically watching a robotic surgical hysterectomy. Upon the completion of the surgery, the surgeon hands me the freshly removed, and still warm organ and tells me to go put it in a container that will go to the lab. My journal entry that night read:
"I held my first uterus today…"
Hopefully last as well. I have no reason to hold any more.
12:11 PM – What may be my favorite area in the hospital, the cafeteria is a spectacle to behold. The food is good, the food is inexpensive, and the options are many. With 11 different lines, you can get options such as freshly-rolled sushi, comfort food, grilled food, salad bar and Mediterranean food. What is most amazing is that my hospital is perhaps one of the only hospitals to have a BBQ line that smokes its own meats! Only in Texas.
12:49 PM – What no one tells you about work is how much time is spent answering emails. Yes, Powerpoint, Excel, and analytical skills are good, but a great employee is someone who can efficiently manage their email folder.
1:23 PM – Talk with the administrative assistant to the president. Everyone thinks it's the hospital president and their team who run the hospital. But really, it's the administrative assistants. They are the gatekeepers who determine who enters and who shall not pass. They know exactly who to call to get a job done. And they will tell you that if you ever want to make a good impression, never wear that tie again.
2:07 PM – Work on my Powerpoint presentation for the Women's Services renovation project. I now know way more than I probably should about breast pumps and lactation specialists. Also, do you know how much it costs for new furniture and the cost of power-washing an entry way. It's an absurd amount. Even buying a deluxe armchair at Ashley Furniture would be less expensive than an uncomfortable armchair put in a hospital room. The real problem is every construction project adds additional contracting fees, general fees, and just-for-fun fees that shoot up the price. Heck, rather than paying $60,000 for power-washing, if the hospital provided pizza, I could get a bunch of guys from church to show up and do it for free.
3:23 PM – I drive to the corporate office to attend one of those meetings mentioned in the beginning. Luckily this one is only 3 1/2 hours. Occasionally, these type of meetings can go on for 8 hours. The purpose of this meeting is to determine which hospitals are allowed capital funds that are being requested. One after another, different presentations are shown and capital is approved. I feel like I'm on the Oprah show: "You get a million dollars! You get a million dollars! Everyone gets a million dollars!" However, these approvals come with a much lower level of enthusiasm than Oprah.
6:51 PM – As I drive home and get caught in DFW traffic, I listen to How to Win Friends and Influence People on audio book, hoping to learn the skills necessary to increase my chances of landing a job after my residency. Chapter 6: How to get people to like you.
7:30 PM – Begin cooking some delicious Dijon Crusted Cod with roasted broccoli. Cooking is my way of unwinding after a long day. Besides the gym, none of the activities I did today were physically demanding, but I am exhausted.
9:57 PM – Ya, I'm 27 and try to go to bed before 10. Call me old.
Wake. Work. Sleep. Repeat.
The administrative hospital residency is an invaluable experience that I would encourage to anyone looking to get into healthcare administration. What could be better than a year of paid learning? If you have any questions about the process or additional experiences, feel free to reach out.